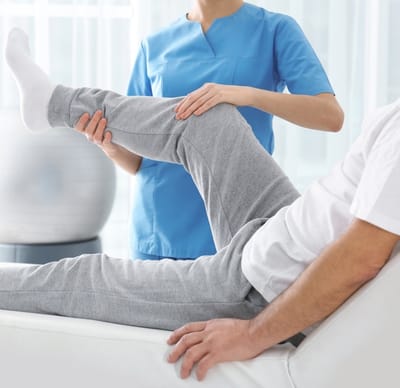 Physiotherapy is a healthcare profession, which mostly concentrates on how to ensure and to restore the full range and painless human body' movements. It is the treatment of physical conditions aimed at promoting, maintaining and restoring physical well-being. Physiotherapy is based on sound scientific knowledge. Our physiotherapists are committed to evaluating and reviewing the evidence underlying the practice and delivery of the treatment.
Physiotherapy is aimed on the assessment, diagnosis, and treatment of a wide variety of injuries and physical conditions. The main goal of physiotherapy is to restore, maintain and improve a person's movements, posture, to increase physical endurance, to diminish pain and to ease the pace of chronic diseases. A physiotherapist helps people who have developed rigidity of the muscles, inflammation of nerves and conjunctive tissues after illnesses, traumas, injuries, burns or other damage. Managing a physical illness or injury can be a challenge, especially if you are dealing with intense pain and mobility issues.
Physiotherapy is often accompanies any conventional, herbal or homeopathic treatment for variety of diseases. It often helps in seemingly incurable and chronic diseases, including post-stroke complications, encephalopaties and post-encephalitis, many types of developmental delays, in managing autoimmune disorders, including PANS/PANDAS.
In order to regain your body's function, the help of experts at our Hope Health & Healing Medical Center will be truly invaluable.